All REALTORS® are not created equally!! Want to know why? March 28, 2017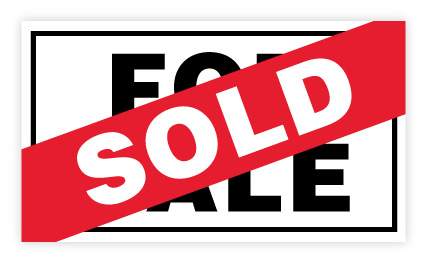 I know that's a bold statement to make considering that we are one of them, but the fact remains that all REALTORS® are not the same. I get plenty of calls from individuals daily about how they have been treated by REALTORS® and Agents in the past. One lady even posted on one of our Ad's "SCAM, Fake, Fraud" and when we spoke with her she told a story of a past experience with an Agent that I am assuming did not live up to his end of the bargain. In fact here is her direct quote, "Because You rip people off on their homes. Saying they are worth less than they are. Trust me there are a million of you." Trust me, she is right! There are millions of individuals out there selling homes, but not all of them are REALTORS®, and many of them are not even licensed!! (Which is illegal by the way). Ultimately, we would not have the business we do if it weren't for these terrible experiences. Look at the photos on some of the listings online - cell phone shots? C'mon really? The fact is only a REALTOR® with a proven track record of selling can bring the results you want. Needless to say, we spoke to our irate friend and we should be listing her home very shortly.
Before you select a REALTOR® make sure that they meet the following "Top Ten Reasons why you should hire a REALTOR®" as stated by the Greater Lehigh Valley Association of REALTORS®:
10 REASONS TO USE A REALTOR®
1. PRICE
Homeowners who sell their homes on their own typically generate $46,000 less than homeowners who work with a REALTOR®*.
2. TIME
REALTORS® have the time and expertise to handle open houses, showings, inspections and the dozens of other tasks that would take you away from your work and regular routine.
3. EXPERIENCE HANDLING PAPERWORK
Buying or selling a home involves reams of paperwork that can be hard to understand. REALTORS® thrive in this world.
4. MARKETING EXPERTISE
REALTORS® know the best ways to advertise to attract buyers, plus they can use the marketing muscle of their brokerage to promote your home.
5. SALES SKILLS
REALTORS® can evaluate your home and suggest improvements and get your maximum value, and they're skilled at handling showings to generate a positive response.
6. NEGOTIATION SKILLS
With years of bargaining experience and expert understanding of the market, REALTORS® can help you close the deal at the price and terms you want.
7. ACCESS TO BUYERS
Through the Multiple Listing Service, the most accurate data source for local listings with a database of prospects and professional contacts, REALTORS® can help you reach the widest range of customers.
8. KNOWLEDGE OF NEIGHBORHOODS
REALTORS® are experts in the community and can work with you to find your ideal home in a location of your choice that fits all of your family's needs.
9. ADVICE AFTER CLOSING
An experienced REALTOR® will continue to support you as questions pop up after the deal is done.
10. KNOWLEDGE OF SERVICE PROVIDERS
REALTORS® can refer you to their network of top-quality lenders, lawyers, inspectors, and repair people to make sure you get the best result in every stage of your deal.
If your agent does not meet any of the reasons stated above you need to ask them why not. And of course, if you're looking to sell your home and you want professionals to do it then call us. We are glad to help!! Contact us for a presentation on how we can SELL YOUR HOME!!!
For questions or comments please contact us at www.soldbyjustino.com.
Reference Article:
http://www.greaterlehighvalleyrealtors.com/resources/why-use-a-realtor%C2%AE